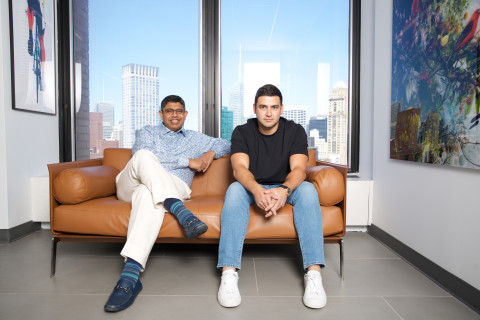 Blue Cloud Ventures closes 4th fund
New York–(Business Wire / Korea Newswire) December 17, 2021 — Blue Cloud Ventures (hereinafter 'BCV') announced that the 4th fund 'Blue Cloud Ventures IV LP (hereinafter 'BCV') IV')' was closed.
BCV raised $350 million thanks to the investment exceeding the target and the joint investment of several limited liability shareholders (LPs).
More than 60 BCV IV investors participated as BCV IV investors, including several funders, non-profit foundations, family offices, large corporations, as well as former BCV Portfolio CEOs and advisors from various fund companies in the US, Europe, Middle East and Asia Pacific region.
BCV IV made investments in several market-leading software-as-a-service (SaaS) companies after the closing of the first fund. BCV IV's investors include Arctic Wolf Networks, Narvar, Nylas, Pax8, Templafy and Trulioo. BCV has invested in 39 companies so far, and about half of them have grown into unicorns, startups with a corporate value of more than 1 trillion won.
BCV is seeking partnerships with fast-growing cloud software companies with annual recurring revenue (ARR) between $5 million and $100 million. BCV IV leads, co-leads or participates in investment rounds based on an investment strategy focused on flexibility and collaboration, typically investing between $5 million and $30 million. By leveraging BCV's unique set of value enhancements and flexibly suggesting investment, board representation and ownership requirements, BCV has positioned itself as an ideal partner for entrepreneurs on their growth journey.
Rami Rahal, founder and managing partner of BCV, said, "BCV, which has been on a growth road since closing its first fund at the end of 2021, is proud of the entrepreneurs who have supported it. "We have leaped forward as a market-leading company in the field, and are enjoying success by satisfying customer needs and resolving grievances, while providing quantitative ROI (return on investment)."
Joel Lou, BCV Founder and Operating Partner, said, "We would like to thank everyone who participated in BCV IV. "BCV's LPs are mostly technology companies, large corporations and executives who have achieved success in multiple industries including finance, manufacturing, technology, commodities, retail, FMCG and services, and have formed a huge network to support BCV's portfolio companies," he added.
Mir Arif, BCV's Founder and Managing Partner, said: "BCV is Inc. Selected as 'Top 25 Founder-Friendly VC/PE Companies for 2021' in the IT sector by Inc. Magazine evidence," he added.
About Blue Cloud Ventures (BCV)
BCV is a venture growth fund based in New York. We are investing in industry-leading, high-growth SaaS, infrastructure, and open source software companies. Companies BCV has invested in include ApplyBoard, Arctic Wolf, Clari, Druva, Included Health, Iterable, NGINX, Fax 8 (Pax8), Weave, Wrike, etc. Website(www.bluecloudventures.com) for more information on BCV and BCV portfolio companies.
View full text on Businesswire (businesswire.com): https://www.businesswire.com/news/home/20211216005047/en/
Website: https://bluecloudventures.com/
View the English version of this press release
This news is a press release issued by a company, institution, or organization. Media is available for news coverage.
Reference-www.newswire.co.kr