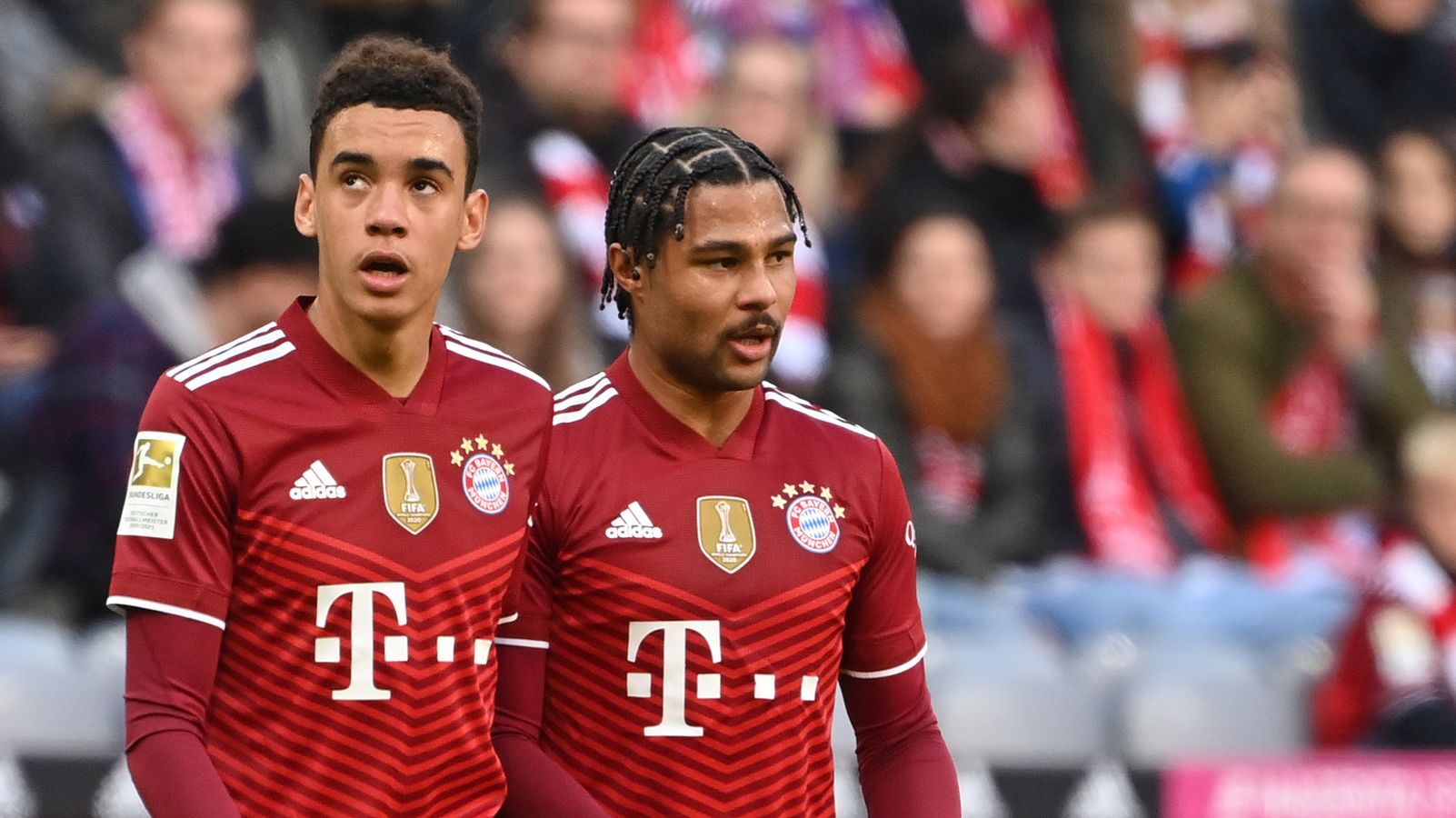 Bayern stars Gnabry and Musiala have apparently received vaccinations
According to media reports, there is new movement in the vaccination debate at Bayern Munich. According to information from "Kicker", the national soccer players Serge Gnabry and Jamal Musiala, who are currently out of action due to a corona quarantine, have now been vaccinated against the virus. "Bild" and "Sport Bild" also reported that Joshua Kimmich and Michael Cuisance are also considering a vaccination. There was initially no confirmation from FC Bayern.
For trainer Nagelsmann would be happy about the vaccinations
"I can't confirm that yet," said coach Julian Nagelsmann after the game in Kiev, pointing out that he had taken care of the players "who are there" over the past few days. But: "If that is the case, I am happy because it is the first step." Gnabry in particular, as a convalescent, would soon have "achieved complete vaccination protection," emphasized the coach.
Salihamidzic: "I always recommend it"
According to "kicker", Gnabry is considered vaccinated after an injection and a waiting period of two weeks because of an earlier corona infection, whereas Musiala needs a second dose. The youngster, who only turned 18 on February 26, initially did not have himself vaccinated because there was no general recommendation from the Standing Vaccination Commission (Stiko) for minors. Then he followed the recommendation of the German Football League (DFL) not to be vaccinated during the current season, but to wait until the winter break. Now he changed his mind.
Bayern sports director Hasan Salihamidzic did not want to go into a possible vaccination reversal for the respective players before the game at Dynamo Kiev in the Champions League. "I always recommend it – and that is the attitude of the club," said Salihamidzic at DAZN.
Five Bayern stars in corona quarantine
Kimmich, Gnabry, Musiala, Cuisance and Eric Maxim Choupo-Moting are absent from Ukraine because they are in quarantine as Corona contact persons. According to the general recommendation of the Robert Koch Institute, close contact persons without symptoms no longer need to be in quarantine if they are vaccinated.
Julian Nagelsmann hopes that Bayern's title ambitions will not be affected by further quarantine failures. "It always depends on how things are going in the future. Of course, if the players still have to be quarantined if they are not vaccinated, then there is always a small risk for the goals of the season," said Nagelsmann.
Reference-www.br.de